About A1 Action Group Home Remodeling
A1 Action Group Home Remodeling is a family-owned and operated company founded by Sergei Vashkevich. They say that "home is where the heart is" and at A1 Action Group Home Remodeling we are committed to making your home safer, happier, and healthier. We want to bring comfort, safety, and joy to people's homes as we would our own families.
Our company is BBB A+ rated and accredited and our owner has over 20 years of experience in the industry. We have also received certificates of achievement from GAF for the Steep Slope Pro Guide Test in both 2014 and 2015. The warranties we offer are also some of the best including our very own double lifetime warranty (including labor). This is an incredible warranty that almost no other contractor even thinks about offering.
When you need expert home remodeling look no further than A1 Action Group Home Remodeling.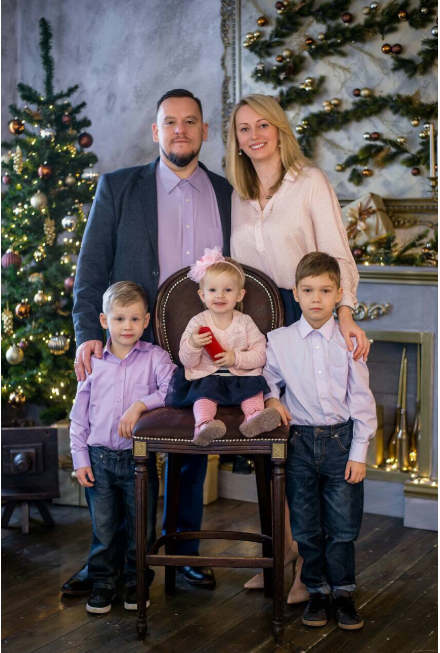 Our Owner Sergei Vashkevich and his family.
Our Owner
I'm Sergei Vashkevich, the Founder and CEO of A1 Action Group. At age 23, with $500 in my pocket, I immigrated from Belarus to the US in search of the American dream. In 2000, I started my own home improvement business, and in 2015, along with my wife Svetlana and 3 children, started A1 Action Group Home Remodeling.
I'm extremely passionate about being more than just another home improvement company—I strongly believe in treating clients like they're a part of our family. My vision is a world filled with safe, healthy and harmonious homes, and to be the company that consistently delivers timeless workmanship and superior craftsmanship to our customers. My principles are steeped in hard work, strong values and trust, and I strive to bring these principles to every customer we work with.
No matter how big or small your home remodeling project might be, we'll always treat it with equal care and concern. From interior renovations to exterior projects, you can be assured that our team will bring your dream home to life.
Looking for a price? Get a no cost, no obligation free estimate.